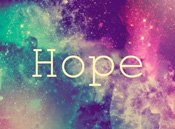 OCD Connecticut is hosting "Living With OCD", an educational and supportive event for people living with OCD and their loved ones. This event, as part of OCD Awareness Week, will feature Christina J. Taylor, Ph.D. and a panel of people living with OCD. Dr. Taylor is an Associate Professor of Psychology at Sacred Heart University and the author of OCD: A Workbook for Clinicians, Children and Teens; Actions to Beat, Control & Defeat Obsessive Compulsive Disorder.
This event will take place on Saturday, October 15, 2016 at The Yale Child Study Center, 230 S. Frontage Rd., New Haven, CT, 10:00 am – 3:00 pm. This program is FREE and lunch will be provided.
To attend, please register by calling 860-415-6233 or emailing: Ct.ocdf@gmail.com. Click here to download a flyer containing all details.
To learn more about OCD Awareness Week, go to the IOCDF website at iocdf.org/programs/ocdweek.